Best for:
Small, Medium, and Large businesses
Overview
In early 2019, if you were a user of Cision's Communications Cloud, you had all the tools available to manage your marketing and communications across all conceivable channels—except social media. If that was you in 2019, you were probably excited by the company's acquisition of Falcon.io, a Danish social media marketing platform that truly rounded out Cision's offering. Unless you also wanted better tools for competitive and consumer research. Then your only option was to invest in some other, standalone tool. Until 2021, that is, when Cision bought Brandwatch.
At that point the two companies were wed—two great tastes that taste great together—under the single name "Brandwatch." For good measure, they were also included as part of Cision's Communications Cloud platform, but that's not what we're covering here. This review is of Brandwatch, the intelligence platform that now includes a suite of social media marketing tools, thanks to their being merged with Falcon.io.
But Brandwatch doesn't end there. Joining these two products together to make a single, all-in-one platform for social media marketing research and execution could have been the end of the story, two complementary products rounding each other out. But if you're a Cision and/or Brandwatch user in 2022, and you want to manage your influencers alongside all your social media—an idea that makes a lot of sense—then you're excited by the company's acquisition of Paladin, the end-to-end influencer marketing platform. It's a natural fit, the kind of acquisition that makes all the sense in the world.
But also, if you're a Falcon, Brandwatch, or Paladin user, you are likely very confused right now. Paladin, which will be renamed Influence, but is still called Paladin (except when it isn't), will be offered as a free trial to all Falcon users. Falcon is Brandwatch now, of course, but Paladin won't yet be available to Brandwatch users. In other words, users of Brandwatch (formerly Falcon) will get to use Paladin (futurely Influence), but users of the new Brandwatch who are still only subscribing to the features of the old Brandwatch will have to wait to use what will be called Influence (formerly Paladin) by the time access is granted.
The good news here is that the branding is really the most pressing thing to be worked out. As you'll read in this review, the software itself—each distinct piece, and the suite as a whole—is excellent. You just won't know what to call it.
---
---
Pricing
Like any SaaS platform, Brandwatch offers multiple subscriptions of service. Small businesses will like the streamlined version of the old Falcon that's on offer, while larger ones will appreciate the flexibility in the product offerings.
Brandwatch Essentials, $108/month —

Good for one or two users, Essentials handles the—you guessed it—essentials of social media marketing. A content calendar and library gives you a single interface for campaign management and reporting. Meanwhile, the unified inbox lets you manage all messages and engagement from your audience.



Consumer Intelligence, $Custom/month —

Social listening suite that monitors billions of conversations and contains "the world's largest archive of consumer opinion." Audiences and their conversations can be segmented, AI-powered analysis gives insights into the raw data, and the automated reporting and alerts can be customized to keep you informed in real time



Social Media Management, $Custom/month — Full suite of social media tools, manage paid and organic posts, unified inbox, centralized social CRM, monitor your own brand with social listening, benchmark your performance vs competitors

Influence, $Custom/month — Brandwatch's new influencer suite, which includes Discovery, Influencer Relationship Management, and Campaign Management
Full Suite, $Custom/month —

A bundle of the all of Brandwatch's plans, sized for your company.
As an aside, all clients are entitled to a free trial of Influence, which is available from the platform.
---
The Details
Social media management can mean a lot of things, in terms of functionality, and Brandwatch covers pretty much all of those things. Scheduling and publishing posts, engaging with audiences, and measuring the impact of your efforts are the baseline expectations for software like this, so it's no surprise to find those features here. Additionally, you can also dive deep into your audience's data, collaborate with team members, manage paid ads, and use social listening tools.
Scheduling posts is done with the unified calendar—a single calendar which you use to plan out your posting duties across all social channels, including TikTok. Having a calendar like this is pretty standard issue for software like this, but Brandwatch's approach to it is unique in that it is much more visual than competitors' offerings. A monthly view of the calendar shows social channel logos and a number next to them for each day—a quick insight into how many posts are scheduled and where they will be posted. The weekly view goes further, showing the actual image or video thumbnail of the post along with its caption. Because Brandwatch posts on your behalf, it also acts as a content library, and the calendar is a chronological view of when that library goes public. Click on any piece of content and it's enlarged for easy viewing, videos included.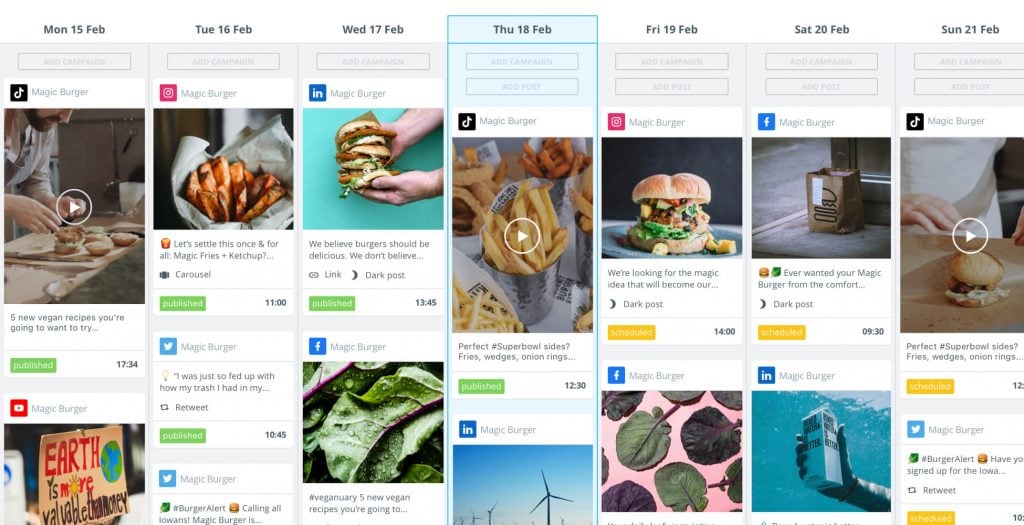 Automated publishing works with all of Brandwatch's supported channels, including TikTok and Instagram. These are both notable. TikTok is, of course, TikTok, the social media channel that's gone as viral as the content it serves. Instagram, on the other hand, has a long history of being both tremendously popular and notoriously difficult to integrate with other social media management platforms—this is due to Instagram being much more selective about integrations than other social channels. Just the fact that Brandwatch can directly upload and post on your behalf is a big deal. That they can now do it with Carousels and Reels is an even bigger deal.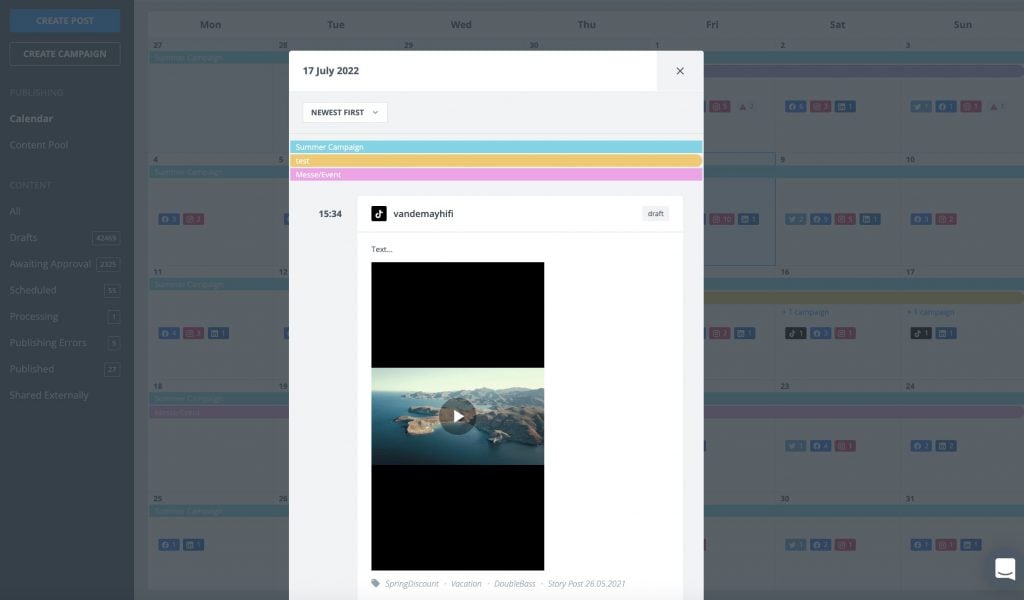 The Content Pool is another way into your vast repository of social content. When you upload to your calendar, the content itself is added to the pool. When viewing an individual piece of content, you'll also get important information about it, like which channels it's headed to, when it will be or was posted, and maintains an audit trail of who approved it for publication. Images and videos can also be labeled/categorized, useful for later repurposing.
Social media management can be chaotic, especially for large brands managing multiple accounts, and the public nature of it can raise the stakes pretty high. Anyone can post a complaint about a company that's viewable by millions of people, so social media teams need to respond and resolve with the world watching. Brandwatch takes some of the edge off this with its "Engage" module, which funnels all your incoming social comments and direct messages into their own Brandwatch feeds. You can create and customize your feeds according to the channel or labels you've given to your content. If someone from your team assigns a comment or message to you for a reply, that'll show up in its own feed. Any words or phrases you've set the software to "listen" for will appear in their own feed here, as well. Your team will never miss a message—and there are some automation features for more common responses. It's on you to make sure you respond in full and appropriately, though.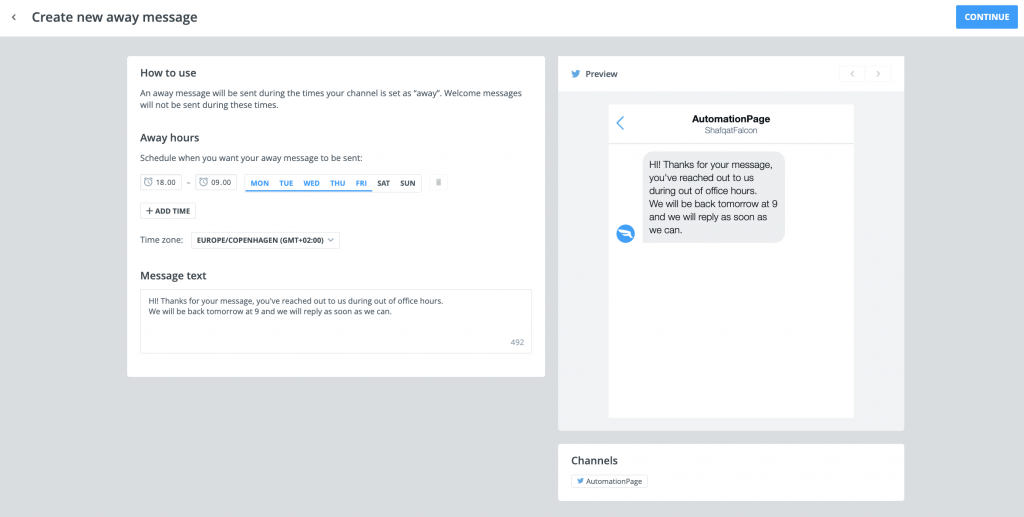 Brandwatch's reporting and analysis feature has long been considered one of their strong points, and that shows in their newly added measurement functions for TikTok. It of course includes all the favorite metrics for social performance around reach and engagement, and you can look at reports that are campaign specific, or overviews of the channels themselves. Within the TikTok channel, while looking at how your content performed, you'll be able to dig into how people found that content in the first place. Were they going down a rabbit hole of a specific sound that led them to viewing your video? Was it because of a tag? Did the algorithm feed it? Virality on TikTok is more common than other social channels, but that's not because the content is necessarily better. It's just a function of how the platform works, and Brandwatch lets you get downright forensic in understanding why (and maybe repeating your success in the future).
The last feature we want to highlight (but by no means the last feature on offer here) is Brandwatch's Audience module. In addition to aggregated data around audience size, demographics, and networks, the platform goes deep by acting as a kind of CRM for individual members of your audience. Every time a person interacts with any of your registered social accounts, Brandwatch adds them to your audience, records the interactions (and adds all future ones) while allowing you to add any other data and labels you want. This gives you an enormous amount of insight into your audience and allows you to segment in powerful ways.
The consumer intelligence product complements this by using AI and social listening to understand consumers beyond your audience and give insights into how they can become part of it. This level of audience understanding is deep, and there are very few platforms that go this far. Now add to this a nearly end-to-end suite of influencer marketing tools, and Brandwatch starts to sound like a game changer. You'll know your audience so well, it'll make finding people with the influencer discovery tool that much easier, to say nothing of how effective the influencer campaigns you manage with Brandwatch will be. It gets to the heart of what social media is all about, by facilitating authentic connections with your audience.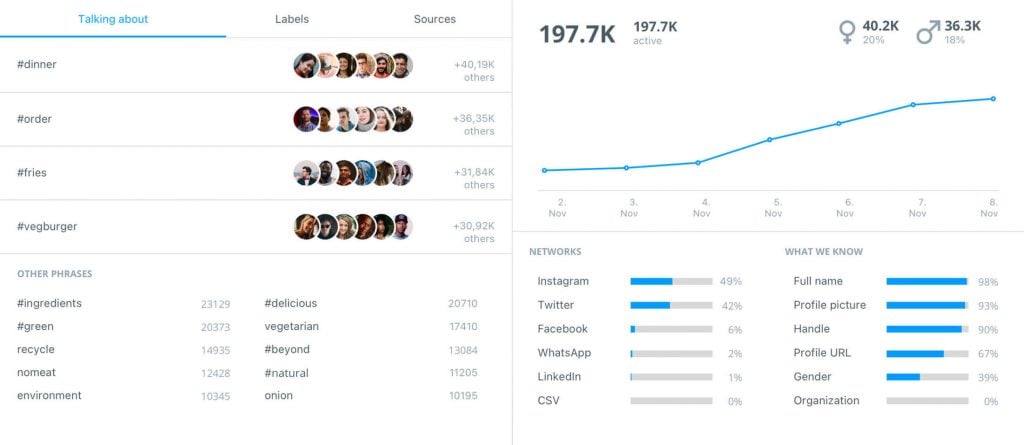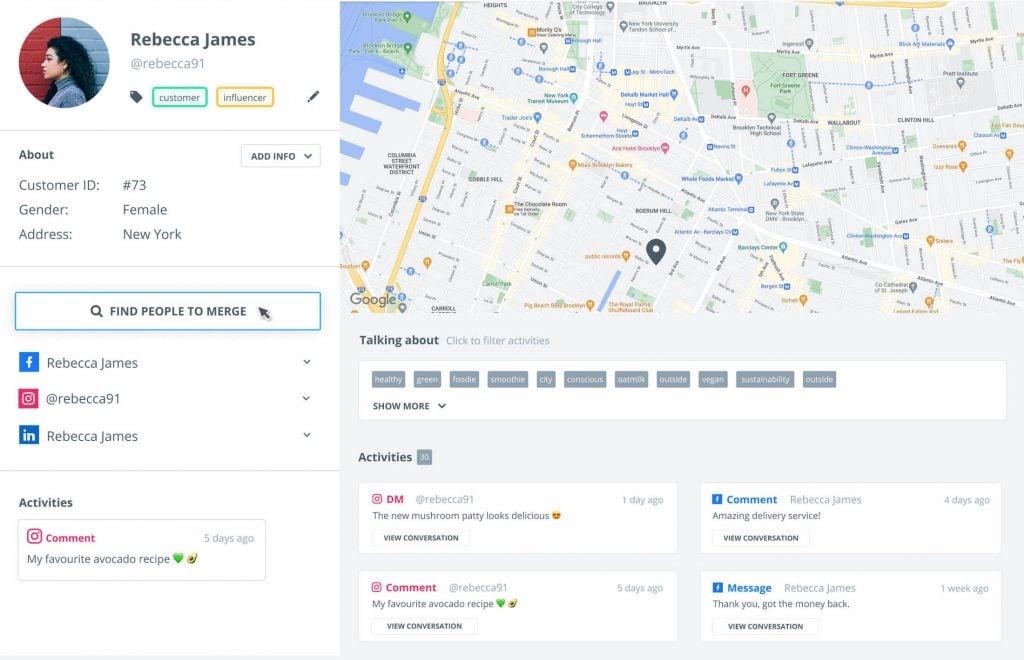 ---
Conclusion
Brandwatch is definitely in a period of transition, but it's not one of uncertainty. There's just too much good software at the heart of all these changes for us to say you should wait to see how all this shakes out. There are a lot of product names, and a little too much separation between these products. But that doesn't seem to have an effect on the interface or ease of use—the platform, in all its facets, is a winner. Any one of the products would receive a high rating as a standalone—a little confusion around the branding shouldn't dissuade you from giving Brandwatch a try.
Frequently Asked Questions
What is Falcon?
Falcon is a social media listening, engagement, publishing, advertising, and customer management data platform.
How much is Falcon?
Falcon offers two plans. These include the Essentials plan which is ideal for single users or small teams and costs $129/mo. The Full Suite is targeted at larger organizations and pricing is available on request.
What does Falcon measure?
Falcon tracks a collection of analytics across social media platforms. Metrics are categorized by organic, paid and viral impressions, reach, post level and page level reactions, demographic metrics about your followers, and video views on page and post level.
Falcon.io
Features

Ease of Use

Support

Best for:
Small, Medium, and Large businesses